stopsmokingherbs.com

Zi Wu Liu Zhu, Midnight-Noon Ebb-Flow (MNEF), Bio-Clock Circadian, Chrono Acupuncture
Click for Large Picture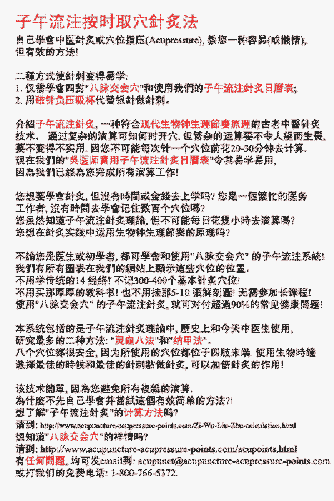 Two ways make acupuncture easy for you:

1. Learn just 4 pairs of 8-Hui acupoints and use our Chrono acupuncture calendar;

2. Use Haci Acupressure Cupping Set (Supervised by China Acupuncture and Moxibustion Institute) instead of needles to do acupuncture: the suction cups with Acu-magnet tablet head work for the points of your body just like the acupuncture needles worked for the points and meridians.